BOTANICAL NAME: Bacopa monnieri
FAMILY: Scrophulariaceae
CLASSICAL CLASSIFICATION
Charak– PrajasthapanaBalya
ENGLISH NAME: Indian Pennywort
COMMON NAME: Brahmi
Hindi name– Barmi/ Jalanima
Bengali name– Birami
Tamil name– Neera Brahmi
Kannada name– Jala Brahmi
English name– Thyme leaved gratiola, Thyme leafed gratiola, water hyssop, Indian Pennywort, Herb of grace
PLANT IMAGE with Unique Identification Feature: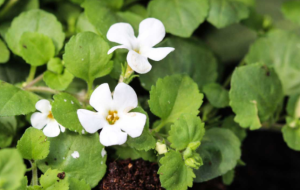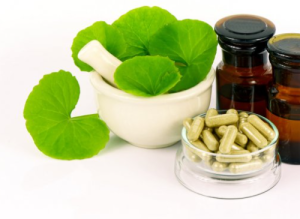 REFERENCE:BHAVAPRAKASH SAMHITA with link e Nighantu:
https://niimh.nic.in/ebooks/e-Nighantu/bhavaprakashanighantu/?mod=read
ब्राह्मीकपोतवङ्काचसोमवल्लीसरस्वती|

मण्डूकपर्णी-

मण्डूकपर्णीमाण्डूकीत्वाष्ट्रीदिव्यामहौषधी|

ब्राह्मीहिमासरातिक्तालघुर्मेध्याचशीतला|

कषायामधुरास्वादुपाकायुष्यारसायनी||२३६||

स्वर्यास्मृतिप्रदाकुष्ठपाण्डुमेहास्रकासजित्|

विषशोथज्वरहरीतद्वन्मण्डूकपर्णिनी||२३७||
HABITAT: Common in moist places throughout India
BOTANICAL DESCRIPTION:
Habitat: Bacopa monnieri is a perennial, creeping herb. Leaves are sessile, obovate, entire
Flowers are solitary, axillary, white, bracteoles linear. Fruits are ovoid, acute, persistent calyx
Flowers and fruits almost throughout the year but mainly between Feb-April.
AYURVEDIC CHARACTERISTICS
RASA

GUNA

VEERYA

VIPAKA

PRABHAVA

DOSHA GHNTA

Tikta

Khashya

Laghu
Shita
madhura
Medhya

prajasthapana

Kaphpitthara
AYURVEDIC ENERGTICS
TASTE
PROPERTY
POTENCY
POST

DIGESTIVE

EFFECT

EFFECT

ACTION

DOSHA

ACTION

Bitter,Astringent

Light

cold

sweet

Intelligence

Kaph pitta

Pacifying
MAJOR CHEMICAL CONSTITUENTS: Ascorbic acid, nicotinic acid, brahmine, alanine, monneirin
THERAPEUTIC USES
Measles– Juice of brahmi is given with honey,
Insomnia– Brahmi juice mixed with Kustha and Honey,
Epilepsy– Oil, Lasuna, Shatavari, Juice of Brahmi
Leprosy-vacha are taken with honey.
Hypertension –Fresh juice of brahmi.
INDICATIONS: Jvarahara Pyrexia, Unmada Psychiatric disorder, Hrudya cardiactonic, prameha diabetes
USEFUL PART: Whole plant
DOSAGE: Fresh juice 10-20 ml
AYURVEDIC FORMULATION:
1. Brahmiprash
2. Brahmi Ghrita
3. Brahmi taila
4. Brahmi rasayan