BOTANICAL NAME: Cedrus deodara
FAMILY: Pinaceae
CLASSICAL CLASSIFICATION
Charak– StanyaShodhana, Anuvasanopaga
Susrut– VataSamshamana
ENGLISH NAME: Deodar, Himalayan Cedar
COMMON NAME:
Hindi: Devdar, Devdaroo
Kannada: Deevdar
Punjabi: Diyar, Dewdar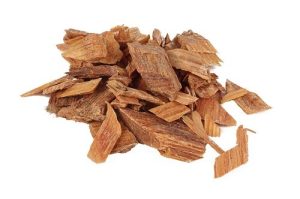 REFERENCE: BHAVAPRAKASH SAMHITA with link e Nighantu:
https://niimh.nic.in/ebooks/e-Nighantu/bhavaprakashanighantu/?mod=read
देवदारु स्मृतं दारुभद्रं दार्विन्द्रदारु च |

मस्तदारु द्रुकिलिमं किलिमं सुरभूरुहः ||२३||

देवदारु लघु स्निग्धं तिक्तोष्णं कटुपाकि च |

विबन्धाध्मानशोथामतन्द्राहिक्काज्वरास्रजित् |

प्रमेहपीनसश्लेष्मकासकण्डूसमीरनुत् ||२४||
HABITAT: The native forests of the Deodar Cedar are located in the Himalayan mountain range and spread from Nepal through Pakistan, India and Afghanis.
BOTANICAL DESCRIPTION: It is ever green tree growing upto 80 m with a brood trunk. Leaves are slender, dark green with wavy margins. Bark is thick and fissured at places. Wood is oily, aromatic; sapwood is white and heartwood is light yellowish-brown or brown. Flowering and Fruiting time It is in leaf all year, in flower from October to November, and the seeds ripen from October to December.
AYURVEDIC CHARACTERISTICS
RASA

GUNA

VEERYA

VIPAKA

PRABHAVA

DOSHGHNTA

Tikta,

Katu,

Kashaya

Ruksha,

Laghu

Ushna
Katu
Kapha-vatashamak
AYURVEDIC ENERGETICS
TASTE
PROPERTY
POTENCY
POST DIGESTIVE EFFECT
EFFECT ACTION
DOSHA ACTIONS

Bitter

Pungent

Astringent

Lightness

Dryness

Hot

Pungent

Kaph vata pacifying
MAJOR CHEMICAL CONSTITUENTS: Essential oil from wood: pmethylacetophenone, atlantone, sesquiterpenes; stem bark: deodarin, toxifolin.
THERAPEUTIC USES
Headache- Cedar oil is used in headache and applied externally.
Breast pain– paste is applied externally.
Syphilis- oil is useful externally and orally.
INDICATIONS
Kushtahara Skin Disorder, Pramehara Diabetes, Asrajit Blood disorder, Shophara Relieves swelling.
USEFUL PART: Bark, heartwood, oil, leaves, resin.
DOSAGE: Bark powder 1-5g; decoction 50-100 ml; oil 20-40 drops
AYURVEDIC FORMULATION
1. Devadarvyadhi kshaya
2. Devadarvyadhi taila
3. Devadarvyadhi churna