BOTANICAL NAME: Aerva lanata (L.) Juss. ex Schult.
FAMILY: Amaranthaceaea
CLASSICAL CLASSIFICATION:
Bhavaprakasha nighantu– Haritkyadi Varga
Kaiydeva Nighantu-Aushadha Varga
ENGLISH NAME: Mountain knott grass
COMMON NAME:
Hindi: Gorakhbuti, Kapur jati
Tamil: Sirru-pulay
Kannad: Bilesuli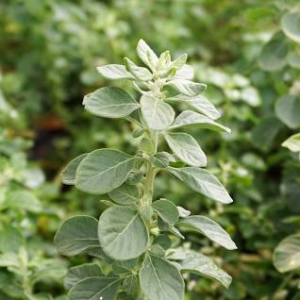 REFERENCE: BHAVAPRAKASH SAMHITA with link e Nighantu:
https://niimh.nic.in/ebooks/e-Nighantu/bhavaprakashanighantu/?mod=read
HABITAT: Perennial Branching Shrub
BOTANICAL DESCRIPTION
Aerva lanata (Mountain knotgrass) is a perennial, branching shrub. It is occasionally woody below, prostrate to erect, branched from the base, and often also from above. The stem and branches are densely woolly with whitish or yellowish, shaggy hairs. The leaves are oval in shape, they are alternately arranged. The leaves are present in the main stem. The flowers are like soft spikes. The whitish flowers have two lobes and red bases, grown in leaf axils have the pink, green, white flowers are also seen. The root has a camphor-like aroma. These plants are self-pollinated and bisexual and are grown in a tropical climate.
AYURVEDIC CHARACTERISTICS:
| | | | | | |
| --- | --- | --- | --- | --- | --- |
| RASA | GUNA | VEERYA | VIPAKA | PRABHAVA | DOSHGHNTA |
| Tikta, Kashaya | Laghu, Ruksha | Ushna | Katu | Ashmari bhedana | KaphaVata Shamaka |
AYURVEDIC ENERGETICS:
TASTE
PROPERTY
POTENCY
POST DIGESTIVE EFFECT
EFFECT ACTION
DOSHA ACTION
Bitter, Astringent
Light

Rough

Hot
Pungent
Anti-Urolithiatic
Pacifying kapha & Vata
MAJOR CHEMICAL CONSTITUENTS: Plant contains Palmitic acid, B-sitosterol,  Alpha-amyrin
THERAPEUTIC USES:
The decoction of the root of Aerva lanata is given in a dose of 50-60 ml to treat renal calculi and retention of urine.
Cold infusion of the whole plant is given in a dose of 30-40 ml to treat cough and sore throat.
The dried leaf and flowers of Gorakshaganja are burnt and the smoke coming from it is used for inhalation
INDICATIONS:
Urinary Calculi Ashmari, Skin Disorder Kushtha, Dysuria Mutrakrichra, Helmenthiasis Krimi
USEFUL PART: Roots
DOSAGE: Decoction 50-100 ml
AYURVEDIC FORMULATION:
Marma Gulika
Veertaradi Kashayam