BOTANICAL NAME: Balanites aegyptica
FAMILY: Zygophyllaceae
CLASSICAL CLASSIFICATION-
Bhavaprakasha nighantu– Vatadi Varga
Kaideva Nighantu- Aushadhi Gana
Raj Nighantu- Shalmalyadi Gana
ENGLISH NAME: Soapberry Tree
COMMON NAME:
Hindi: Hingoon,Ingot
Tamil: Nnjanada
Bengali: Hing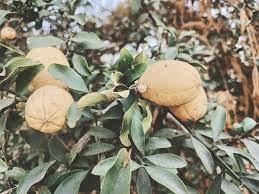 REFERENCE: BHAVAPRAKASH SAMHITA with link e Nighantu:
https://niimh.nic.in/ebooks/e-Nighantu/bhavaprakashanighantu/?mod=read
भावप्रकाश-पूर्वखण्ड-मिश्रप्रकरण – ६. वटादिवर्ग

इङ्गुद

इङ्गुदोऽङ्गारवृक्षश्च तिक्तकस्तापसद्रुमः |

इङ्गुदः कुष्ठभूतादिग्रहव्रणविषक्रिमीन् |

हन्त्युष्णः श्वित्रशूलघ्नस्तिक्तकः कटुपाकवान् ||३४||
HABITAT: Tree upto 33 ft.
BOTANICAL DESCRIPTION:
The Balanites aegyptiaca tree reaches 10 m (33 ft) in height with a generally narrow form. The branches have long, straight green spines arranged in spirals. The dark green compound leaves grow out of the base of the spines and are made up of two leaflets which are variable in size and shape. The fluted trunk has grayish-brown, ragged bark with yellow-green patches where it is shed.
AYURVEDIC CHARACTERISTICS:
| | | | | | |
| --- | --- | --- | --- | --- | --- |
| RASA | GUNA | VEERYA | VIPAKA | PRABHAVA | DOSHGHNTA |
| Tikta, Katu | Laghu, Snigdha | Ushna | Katu | Krumighna | Kapha Vata Shamaka |
AYURVEDIC ENERGETICS:
TASTE
PROPERTY
POTENCY
POST DIGESTIVE EFFECT
EFFECT ACTION
DOSHA ACTION
Bitter, Pungent
Light

Unuctous

Hot
Pungent
Anti-microbial
Pacifying Kapha & Vata
MAJOR CHEMICAL CONSTITUENTS: Plant contains Balinitisines A,BC,D & E,Diosgenin.
THERAPEUTIC USES:
Its Oil local application is helpful in wound healing.
Ingudi oil is used in case of intestinal worms.
Fruit is mixed in porridge and given to lactating mothers to improve breast milk production.
INDICATIONS:
Helmanthiasis Krimi, Skin Disorders Kushtha, Abdominal Colic Pain Shoola, Leucoderma Shvitra.
USEFUL PART: Stem Bark, Fruit, Seed Oil
DOSAGE: Decoction-50-100 ml
Powder-03 -06 gms
Fruit Pulp -03-06 gms
Seed Oil-05-10 drops
AYURVEDIC FORMULATION:
Ingudi Taila
Manshiladi Dhooma
Loha Rasayana
Ingudi Lepa