BOTANICAL NAME: Pavonia odorata
FAMILY: Malvaceae
CLASSICAL CLASSIFICATION:
Bhavaprakash: Karpuradi varga
ENGLISH NAME: Fragnant sticks mellow
COMMON NAME:
Sanskrit name: Balaka
Hindi name: Sugandhbala
Kannada name: Bala rakkasi
Telugu name: Era kuth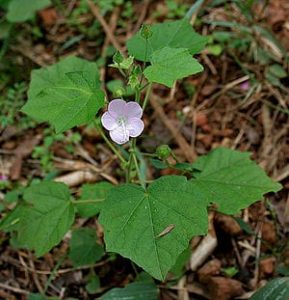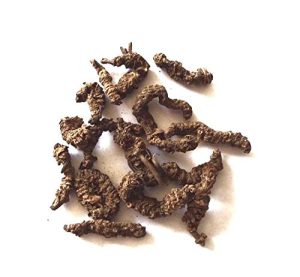 REFERENCE: BHAVAPRAKASH SAMHITA with link e Nighantu:
https://niimh.nic.in/ebooks/e-Nighantu/bhavaprakashanighantu/?mod=read
बालं ह्रीबेरबर्हिष्ठोदीच्यं केशाम्बुनाम च |

बालकं शीतलं रूक्षं लघु दीपनपाचनम् |

हृल्लासारुचिवीसर्पहृद्रोगामातिसारजित् ||७१||

स्याद्वीरणं वीरतरुर्वीरं च बहुमूलकम् |

वीरणं पाचनं शीतं स्तम्भं लघु तिक्तकम् |

मधुरं ज्वरनुद्वान्तिमदजित्कफपित्तहृत् |

तृष्णास्रविषवीसर्पकृच्छ्रदाहव्रणापहम् ||83|| 2/ 83(KARPOORADI VARGA )
HABITAT: North-West India, Bengal and Konkan
BOTANICAL DESCRIPTION:
It is an erect pubescent herbaceous plant of height 1.5-3 ft., covered with sticky hairs. Leaves are cordate ovate shallowly 3-5 lobed, with dentate margins or lower ones entire. Flowers are axillary, pink or white in color with characteristic fragrance
AYURVEDIC CHARACTERISTICS:
| | | | | | |
| --- | --- | --- | --- | --- | --- |
| RASA | GUNA | VEERYA | VIPAKA | PRABHAVA | DOSHGHNTA |
| Tikta | Ruksha, laghu | Sheetha | Katu | – | Balance pitt and kapha dosha |
AYURVEDIC ENERGETICS:
TASTE

PROPERTY

POTENCY

POST DIGESTIVE EFFECT

EFFECT ACTION

DOSHA ACTION

Pungent

Lightness

Dryness

Cold

Pungent

–

Kaphpitta

Pacifying
MAJOR CHEMICAL CONSTITUENTS: Isovaleric Acid, Azulene, Pavonenol
THERAPEUTIC USES:
Epistaxis: It is used orally with Chandan, Mishri and Tandulodaka.
Visarpa: Local application of its powder mixed with ghee.
Fever: It is used as one of the ingredient of Shadangpaniya.
Atisara: Hot infusion is used along with Bael.
INDICATIONS:
Hrillasa Nausea, Aruchi Anorexia, Visarpa Erysipelas, Kushtha Skin disorders, Shvitra Vitiligo Amajvikara Digestive disorders, Atisara Diarrhoea, Trishna Excessive thirst, Jwara Fever, Daha Burning sensation, Keshavikara Hair disorders, Vrana Wound healing, Raktavikara Bleeding disorders.
USEFUL PART: Root powder
DOSAGE: 3-6 gm
AYURVEDIC FORMULATION:
Chandanasava
Khadiradi Vati
Nasika Churna
Bhunimbadi Kadha