BOTANICAL NAME: Dolichos biflorus
FAMILY: Leguminosae
CLASSICAL CLASSIFICATION:
Charaka: Swedopaga
Bhavaprakash: Dhanya varga
ENGLISH NAME: Horsegram, Cowpea
COMMON NAME:
Hindi: Kulathi
Kannada: Huruli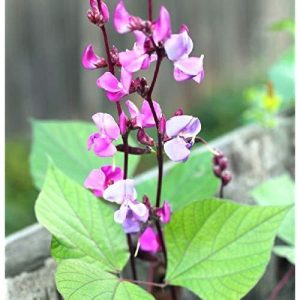 REFERENCE: BHAVAPRAKASH SAMHITA with link e Nighantu:
https://niimh.nic.in/ebooks/e-Nighantu/bhavaprakashanighantu/?mod=read
कुलत्थिका कुलत्थश्च कत्थ्यन्ते तद्गुणा अथ ॥६० ॥

कुलत्थः कटुकः पाके कषायः पित्तरक्तकृत् ।

लघुविदाही वीर्योष्णः श्वासकासकफानिलान् ॥६१॥

हन्ति हिक्काऽश्मरीशुक्रदाहानाहान् सपीनसान् ।

स्वेदसंग्राहको मेदोज्वरक्रिमिहरः सरः ॥६२॥
HABITAT: Native to Karnataka, Maharashtra, and Andhra Pradesh
BOTANICAL DESCRIPTION:
It is an annual twinning herb upto 4 cm high. Branches are sub erect. Leaves are alternate and trifoliate. They are oblong pubescent with entire margins. Flowers are solitary, bracteate and axillary, pale yellow in color. Fruits are pod shaped, beaked, slightly brown, consists of numerous seeds. Seeds are 4-5 in no., compressed, grey or reddish black colored, shiny.
AYURVEDIC CHARACTERISTICS:
| | | | | | |
| --- | --- | --- | --- | --- | --- |
| RASA | GUNA | VEERYA | VIPAKA | PRABHAVA | DOSHGHNTA |
| Kashaya | Laghu, Ruksha, Teekshna | Ushna | Amla | Ashmari Bhedana | Kaphavatashamak |
AYURVEDIC ENERGETICS:
TASTE

PROPERTY

POTENCY

POST DIGESTIVE EFFECT

EFFECT ACTION

DOSHA ACTION

Astringent

Lightness

Dryness

Sharpness

Hot

Sour

Breaking of Renal stones

Kaphvata

Pacifying
MAJOR CHEMICAL CONSTITUENTS: Pentosan, Genistein, Collidin, Dalberiodin THERAPEUTIC USES:
Oedema: The paste of Kulatha seeds are used for fomentation to relieve localized swelling.
Renal calculi: Cold infusion (Hima) of the seeds of Horsegram is quite effective in kidney stones.
Piles: The decoction prepared from its seeds is given orally to relieve from constipation.
Hiccups: Seed powder is burnt and then the smoke coming from it is inhaled.
INDICATIONS
Ashmari Renal calculi, Kasa Cough, Shwasa Bronchial Asthma, Hikka Hiccups, Daha Burning sensation, Anaha Bloating, Peenasa Rhinitis, Jwara Fever, Medoroga Obesity, Udararoga Ascites, Akshiroga Eye disorders, Shotha oedema, Arsha Haemorrhoids
USEFUL PART: Seed
DOSAGE: 4 to 6 gm (Churna)
AYURVEDIC FORMULATION:
Saptasara Kwatha
Dhanvantra taila