BOTANICAL NAME: Vetiveriazizanioides
FAMILY: Graminae
CLASSICAL CLASSIFICATION
Charak– Varnya, Stanyajanana, Chardinigrahana, Dahaprashmana, Shukarsodhana
Sushrut- Sarivadi, Eladigana, Pittashhamna
ENGLISH NAME: Khaskhas grass, KusKus grass, Vetiver
COMMON NAME:
Hindi Name- Khas, Usheer
Kannada name– Lavancha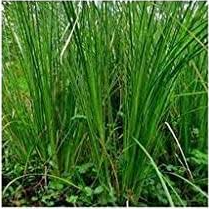 REFERENCE: BHAVAPRAKASH SAMHITA with link e Nighantu:
https://niimh.nic.in/ebooks/e-Nighantu/bhavaprakashanighantu/?mod=read
स्याद्वीरणंवीरतरुवीरशबहुमूलकम्।

वीरणंपाचनंशीतंवान्तिहल्लघुतितकम्।।

स्तम्भनंज्वरनुभ्रान्तिमदजित्कफपित्तहत्।

तृष्णाऽसविषवौसर्पकृच्छ्रदाहनणापहम्॥

वोरणयतुमूलंस्यादुशारंनलदश्चतन्।

अमृणालचमेव्यासमगन्धिकमित्यपि।।

उशीरपाचनंशोतंस्तम्भनंलमुतिक्तकम्॥

मधुरंज्वरहहान्तिमदनुत्कफपित्तहत्।

तृष्णाऽस्मविश्वोसर्पदाहकृच्छ्व्रणापहम्।।
HABITAT: Found along the margins of ponds, ditches, lakes and rivers of tropical India.
BOTANICAL DESCRIPTION: A herb with rhizomatous roots, aromatic, up to 2.5 tall. It is in cluster Leaf are blades acute at apex, margin scabrid, erect, Glabrous. Flowers are in grew green or purplish spikelets, panicle. Rachis stout, smooth. Glumes acute. Lemma of lower floret as long as the glumes, acute. Flowering and fruiting occur throughout the year.
AYURVEDIC CHARACTERISTICS:
RASA

GUNA

VEERYA

VIPAKA

PRABHAVA

DOSHAGHNTA

Tikta, Madhur
Ruksha

Laghu

Shita
Katu
Pachana

Stambhana

Deepana

Pitthara
AYURVEDIC ENERGETICS:
TASTE
PROPERTY
POTENCY
POST DIGESTIVE

EFFECT

EFFECT

ACTION

DOSHA

ACTON

Sweet, bitter

Light, dryness

Cold

Pungent

Pacifying pitta
MAJOR CHEMICAL CONSTITUENTS: Allokhusiol, benzoic acid, cyclocapacamphene, epikhusinol, epizizanal, 2-epizizanone, 3-eudesmol, eugenol, isokhusimol, isokhusinoloxide, isovalencenol, isovalencic acid, isovalesenol, khusimene, khusimone, khusimyl acetate, khusinodiol, khusinol, khusitoneol, laevojujenol, levojunenol, vanillin, vertiselinenol, beta-& j-vetivene, vetivenic acid, vetiverol, zizaene, zizanol etc.
THERAPEUTIC USES:
Measles – The paste of Ushira is applied topically in case of prickly
Epistaxis – Ushira, Kokilaksha, Lodhra etc, are given in the form of decoction
Vomiting– Ushira and Dhanyaka Kalka is given with Canaka water.
INDICATIONS:
Chardi vomiting, jwara fever, Aruchi Anorexia, daha burning sensation.
USEFUL PART: Root
DOSAGE:
Powder 3-6g
Decoction 50-100ml
Infusion 25-50 ml
AYURVEDIC FORMULATION:
1. Ushiradi kwatha
2. Ushirasva
3. Ushirkwatha
4. Shadangpaniyam