BOTANICAL NAME: Acorus calamus Linn.
FAMILY: Acoraceae
CLASSICAL CLASSIFICATION:
Charaka: Lekhaniya, Arshoghna, Triptighna, Asrtgapanopaga, Shirovirechana, Sanjnasthapana, Sheeta prashamana
Sushruta: Pippalyadi, Mustadi, Vachadi
Bhavaprakasha: Haritakayadi varga
ENGLISH NAME: Sweet Flag
COMMON NAME: Bach
Kannada: Baje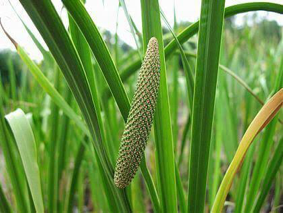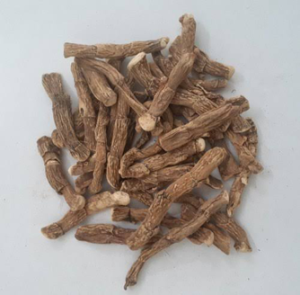 REFERENCE: BHAVAPRAKASH SAMHITA with link e Nighantu:
https://niimh.nic.in/ebooks/e-Nighantu/bhavaprakashanighantu/?mod=read
HABITAT: Semi-aquatic perennial monocot. Cultivated in damp marshy areas as like near rivers and lakes. Found commonly in Manipur and Naga hills of India.
BOTANICAL DESCRIPTION: It is a marshy herb with creeping root stock. Leaves are 2-4 ft. × 0.5-1 inch, with many margins. Flowers are green, densely crowded on a cylindrical, sessile spadix. Fruits are few seeded berries. Seeds are oblong. Flowering and fruiting during May to August.
AYURVEDIC PROPERTIES:
| | | | | | |
| --- | --- | --- | --- | --- | --- |
| RASA | GUNA | VEERYA | VIPAKA | PRABHAVA | DOSHGHNTA |
| Katu, Tikta | Laghu, Tikshna | Ushna | Kattu | Medhya | Vatakaphashamaka |
AYURVEDIC ENERGETICS:
| | | | | | |
| --- | --- | --- | --- | --- | --- |
| TASTE | PROPERTY | POTENCY | POST DIGESTION EFFECT | ACTION | DOSHA ACTION |
| Pungent, Bitter | Light, Piercing | Hot | Pungent | Improves intelligence | Vatakapha pacifying |
MAJOR CHEMICAL CONSTITUENTS: Acromanone, Acorone, B- gurjune, Acoraceae acid
THERAPEUTIC USES:
Obesity: Massage is to be done with its powder
Anxiety: Rhizome powder is used as an external application
INDICATIONS:
Vibandha Constipation, kanthya Throat disorders, Jwara Fever, Adhamana Bloating
USEFUL PART: Rhizome
DOSAGE: Powder 125-500 mg per day in divided dosage
AYURVEDIC FORMULATION:
1. Vacha churna
2. Brahmi Vati