BOTANICAL NAME: Aconitum ferox Wall.
FAMILY: Ranunculaceae
ENGLISH NAME: Monk's hood, Aconite
CLASSICAL CLASSIFICATION:
Charak– Sthavara visha
Sushrut– Kanda visha
COMMON NAME:
Bengali name– Kathvish
Hindi name– Bachnag, Meetha Vish
Kannada name– Vatsanabhi
Punjabi name– Mohari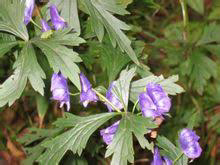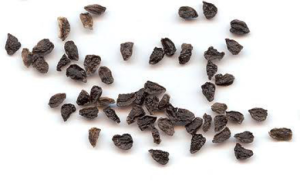 REFERENCE: BHAVAPRAKASH SAMHITA with link e Nighantu:
https://niimh.nic.in/ebooks/e-Nighantu/bhavaprakashanighantu/?mod=read
HABITAT: Alpine zone of Himalayas of Sikkim and Chumbi.
BOTANICAL DESCRIPTION
Roots- Biennial, tuberous, dark brown externally.
Stem- Erect, covered with short spreading yellow hairs in the upper, glabrous below.
Leaves- Scattered with slender petioles
Inflorescence- Raceme, rachis slender
Flower– Slender pedicels, erect, sepals are blue, hairy beake, lip deflexed, lanceolate
Fruit– Follicle
Seeds– Obovoid, winged along the raphe
Useful parts- Roots
AYURVEDIC CHARACTERISTICS:
| | | | | | |
| --- | --- | --- | --- | --- | --- |
| RASA | GUNA | VEERYA | VIPAKA | PRABHAVA | DOSHGHNTA |
| Madhura, katu, tikta, kshya | | Ushna | katu | | Tridoshaghanta |
AYURVEDIC ENERGETICS:
TASTE
PROPERTY
POTENCY
POST DIGESTIVE EFFECT
EFFECT ACTION
DOSHA ACTION

Sweet, pungent,

Bitter

Astringent

Hot

pungent

Balances all three doshas
MAJOR CHEMICAL CONSTITUENTS: toxic alkaloids, pseudo-aconitine, bikhaconitine, chasmaconitine, indaconitine.
INDICATIONS:
Kasa Cough, Jwara Pyrexia, Arsha Haemmoroids.
USEFUL PART: Tuberous root of Vatsanabhi.
DOSAGE: 60 – 125 mg
AYURVEDIC FORMULATION:
1. Sanjivani vati
2. Tribhuvan kirti ras
3. kaphketu rasa
4. Tamra parpati